Welcome to Cedar Grove Locksmith Store
Located at:
280 Grove Ave Suite: B, Cedar Grove, NJ 07009
Tel: 973-310-9092
At Cedar Grove Locksmith Store we take our customers security very serious. Our telephone operators, dispatchers and technicians are dedicated to providing the most efficient service and reasonable prices in the fastest time possible.
Professional Locksmiths you can trust
While looking for a Locksmith, most people usually want the same qualities. Someone professional that you can trust, a job done right for a price that wouldn't be associated with a word like "theft", within a reasonable time. Here at Cedar Grove Locksmith Store in Cedar Grove offer just that and so much more. Everyone in the world is aware of the stereotype that comes with being a Locksmith but here, we feel you might just change your mind. Our technicians have all been in the field for many years and many have a specialty. Specialties in Automotive Locksmith needs, Home Security, High Security Locks and Installation, Commercial high volume installations.
Contact us anytime, and anywhere!
Cedar Grove Locksmith Store provides all Locksmith Services ranging from Residential Lockmsith needs, Commercial installations and repairs, and Automotive Locksmith requests. Cedar Grove Locksmith Store also provide a 24 hour Emergency Locksmith call out service for Lock-Out Services and installation requests. Cedar Grove Locksmith Store in Cedar Grove is open 24 hours a day, 7 days a week, 365 days a year. Give our Emergency Locksmith a call today! 973-310-9092.
Cedar Grove Locksmith Store is licensed and insured specialists!
Here at Cedar Grove Locksmith Store we specialize in a variety of different services however the main ones happen to be key related. If you're looking for a new key replacement, re-key, or copy we can help. We can also help with the removal, installation, replacement, or just simply fix your key pads, dead bolts, or knobs. We can create new ignition keys for you as well help you out in case of a lockout. We can help you with any need you may have, big or small. We're also licensed and fully insured.
Our licensed professional expert locksmith of commercial, residential and automotive: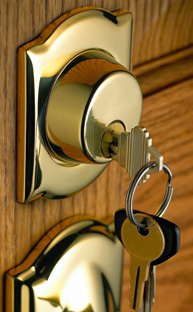 Master Key Systems
Electronic / Digital locks
Door & Window Locks
Keyless Entry Systems
Keys Made by Code
Lever Locks / Panic Bars
Master Key Systems
Electronic / Digital locks
Door & Window Locks
Keyless Entry Systems
Keys Made by Code
Lever Locks / Panic Bars